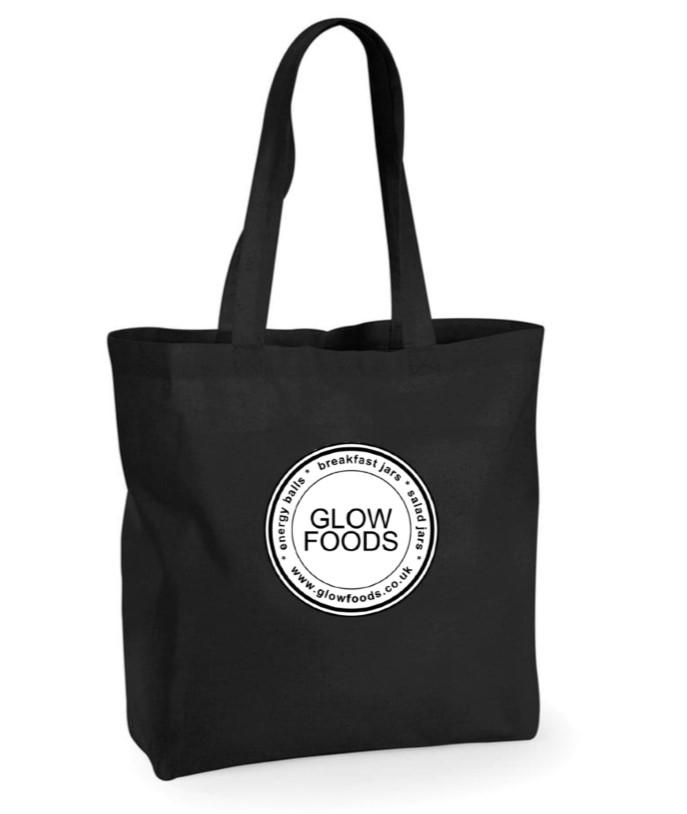 Glow Foods Bag for Life
We've taken the time to research suppliers of bags for life, and we've found a supplier that shares the same ethical ethos and commitment to reducing environmental impact as we do.  They focus on ensuring that these bags are produced ethically and sustainably, with all relevant memberships and certifications.
We know you'll love this eco-friendly organic cotton bag for life, that can be used time and time again, ensuring there is no need to use, or buy, plastic bags when you go out shopping.  You can of course also use it to take your Glow Foods breakfast jars, salad jars and energy balls with you wherever you go!