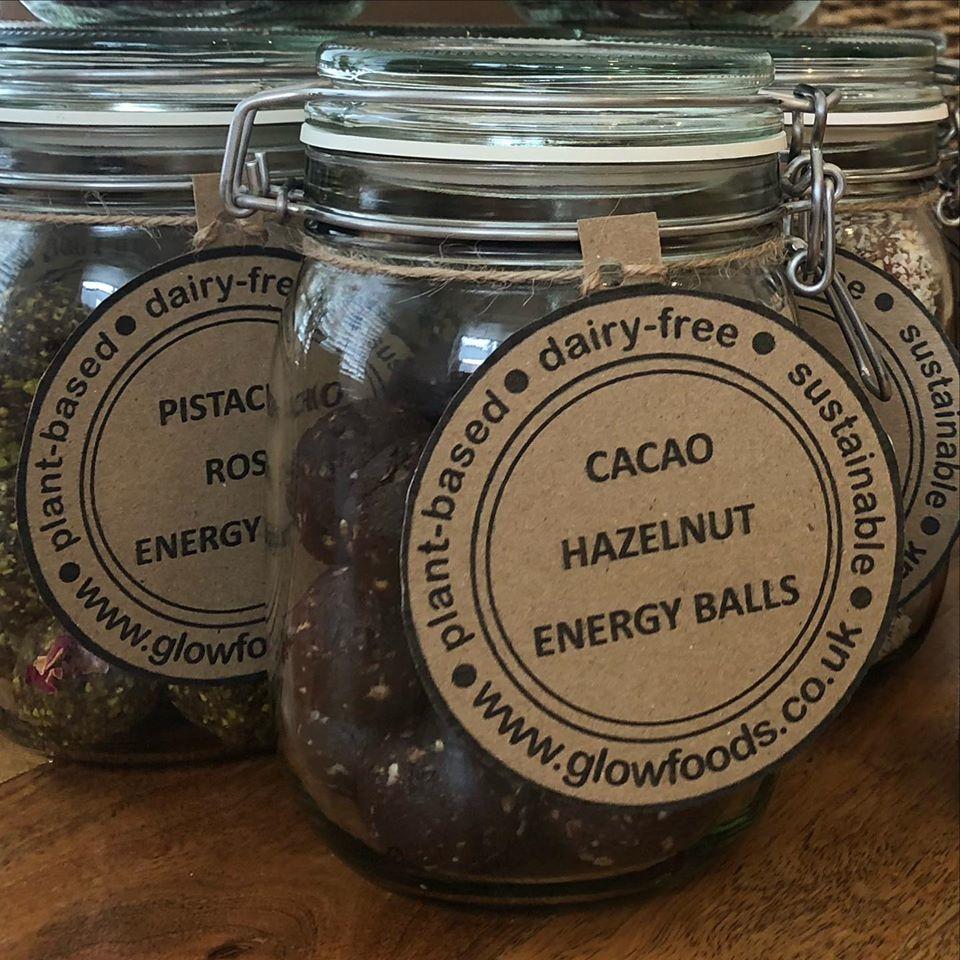 20 energy balls - Limited edition Jar
For a limited time we are offering our glass jars of 20 energy balls with FREE local delivery to GU3, GU9, GU10, GU11, GU12, GU13, GU14, GU15, GU16, GU17, GU18, GU19, GU24, GU46, GU47, GU50, GU51, GU52, GU53, GU95, RG27, RG45.  
We normally only provide these to stockists but they look so lovely we want to spread some joy!
Choose your favourite flavour from our 7 energy ball flavours, and keep the jar on your kitchen counter for a quick, healthy snack for you and your family.  Once you've eaten all the energy balls, you can either refill it with our packs of 6 or 12 energy balls, or use the jar for storage.
Available for a limited time whilst stocks last.
See individual energy ball pages for typical values and nutritional information.